Joan Sutton 1916-2012
By JUDITH WHITE 28 August 2021
My mother Joan was 22 years old and full of hope when this photograph was taken in 1938. She had just graduated with honours from Oxford – an outstanding achievement for the daughter of a Yorkshire railwayman traumatised by four years in the trenches of World War One.
Born 105 years ago today, she had an enduring first memory from when she was two. The door was flung open one winter's night, as she sat in her little tin bath on the kitchen floor, to reveal the figure of her father Willie, straight off the train from Flanders. Her next memory was sheltering her little brother from the sight of him, razor in hand, threatening to cut his own throat because, with unemployment rife, he had nothing to give his children for Christmas but a single orange.
Leeds, like all the North of England, ran on coal in those days, and on the labour of a working class that was always made to bear the terrible brunt of economic downturn. For all their hard work, the family was plunged into poverty more than once. Public education, together with the heroic efforts of her mother Minnie, gave Joan a way forward. She studied, gaining a scholarship to Oxford University, and in 1935 entered the women's college Lady Margaret Hall to read French. She was the only student in her year who had to send money home from her grant to help pay her parents' electricity bill.
In need of a job in the long vacation, but determined to improve her language skills, she became one of Europe's first au pairs, working for a family in the mountains of eastern France. There she met two lively young men – cousins, with homes in both Paris and the country. François, the younger, asked her to marry him. In 1939 she helped his father close up the family's provincial house, then caught one of the last boat trains out before Britain declared war.
But in the course of the war François joined the collaborationist Vichy regime, and on the eve of their planned wedding sent her a  telegram to say that the marriage was off. His cousin Pierre had a very different war. He was captured by the Gestapo while helping a Jewish woman escape the occupying authorities, and died in Bergen-Belsen concentration camp shortly before its liberation. His young widow Suzanne remained my mother's lifelong friend.
After the war Joan married my father Donald White, a kind and upstanding Manchester man, and left her teaching career to bring up her two daughters. She gave us an appetite for constant reading, and encouraged us to find our way in the world, wherever it might lead us.
She died in 2012 at the age of 95, some years after her three younger siblings. I am still getting to know her.
My mother is at the centre of my memoir, along with all the other extraordinary characters who peopled my childhood, and who suffered under the rule of the empire built on coal.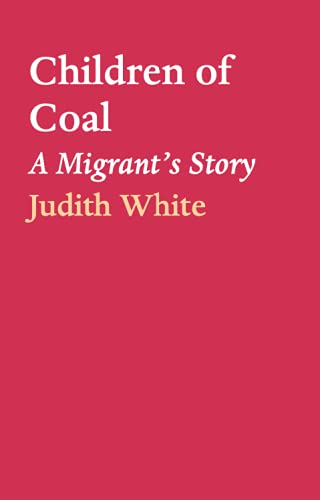 "Insightful and gutsy truth telling." – Professor Stuart Rees, Sydney Peace Prize founder
"A book alive with people you would like to have known." – Sandra Hall, film critic

Published 3 September by Tablo in paperback and e-book, 273 pages, $25/$8.99 rrp
ISBN 9781649698391 (paper), 9781649698391 (e-book)
ORDER NOW FROM YOUR LOCAL BOOKSHOP,
or online from AMAZON, KOBO, BOOKTOPIA, TARGET