By JUDITH WHITE
When Brazil's Museu Nacional in Rio de Janeiro burned down on 2 September, staff described it as "a tragedy foretold". For years, successive governments had cut recurrent funding for the museum, whose collection of 20 million priceless and irreplaceable objects was the finest in South America. The building can be replaced; not so the collection.
Deputy director Luiz Fernando Dias Duarte said that while the museum's funding had been cut by a third in the past five years, the government had splashed out millions on stadiums to host the soccer World Cup in 2014. (Sound familiar?) "A quarter of that would have been enough to make this museum safe and resplendent," he said.
Collections at risk
Couldn't happen here in Australia? Beware complacency. None of our cultural institutions, so far as we know, is likely to burn down, but their collections, which form a vital part of the nation's cultural heritage, face attrition by a thousand cuts.
Just last year a paper published in the Australian Journal of Public Administration  warned: "Australia's history, and vibrant, shared record of what makes Australia is at risk of becoming inaccessible, or worse, marginalised and forgotten through wilful neglect." In a meticulous, peer-reviewed report, researchers Kristin van Barneveld and Osmond Chiu of the Community and Public Sector Union (CPSU) demonstrated that over the past 30 years the spending cuts known as "efficiency dividends" have resulted in job losses and diminished care for the nation's collections; and that the push to secure private funding is failing to fill the gap.
Van Barneveld and Chiu are not alone. A damning Commonwealth auditor-general's report on the National Gallery (NGA), released in June, found that the institution's financial problems now endanger its collection, whose value is estimated at $6 billion. "The storage and display of its collection in less-than-optimal accommodation is a risk to both the artwork and to the NGA's reputation," the auditor-general found. So serious are its cash-flow problems that the Gallery had "used injections of equity, designed for the purchase and maintenance of the artworks, for operating costs".
Dr Gerard Vaughan, outgoing director of the National Gallery, told a Senate estimates hearing that the 2015 cut of $3.94m – five per cent of its budget – had resulted in the loss of 20 jobs. His dynamic young successor Nick Mitzevich, who took up the job in July, now faces the daunting task of navigating the shoals and reefs of Canberra politics if risks to the collection are not to increase.
At other national institutions, it's the same story. An estimated $300 million has been cut from the arts budget since 2013, $30 million of it from cultural institutions in Canberra alone, with a parliamentary inquiry currently examining the resulting problems. The National Archives, keeper of Australia's history, faces cutting 40 staff in the next 18 months. At the National Library the development of the ground-breaking Trove research facility is at risk.
The only institution in Canberra exempt from the cuts is the Australian War Memorial, with director and former Liberal leader Dr Brendan Nelson expecting its planned expansion to cost around $500 million.
Culture and the Liberal Party spill
What price culture with Scott Morrison as Prime Minister? The prospects are bleak. You could look in vain for any reference to the arts in his evangelical-revivalist-style "I love Australians" first speech as PM in Albury on 6 September.
In an indication of things to come Senator Mitch Fifield, who played a key role in the Liberal Party's internal coup against Malcolm Turnbull, has been reappointed as Minister for Communication and the Arts.
That signals further attacks on the ABC, and further cuts to arts institutions. Fifield is a free market advocate whose only message to a pre-election arts debate at Melbourne's Wheeler Centre in 2016 was: "We need to make sure we have an economy that is strong and growing, because an economy that is strong and growing means individuals and corporate philanthropists are in a position to purchase artworks and support individual artists."
Unfortunately "trickle-down" economics works no better for artists than for the wider population. Employment in the arts has in fact fallen, by tens of thousands in the past few years.
Earlier this year, when the Australia Council was still struggling to deal with funding cuts, Fifield appointed Sam Walsh, former CEO of mining giant Rio Tinto, as chair. "What on this fragile earth is he doing steering our national arts body?" asked the Artists Against Abuse collective. Walsh is now reportedly looking "outside the arts" for a new CEO following the resignation of Tony Grybowski.
Regrettably, Prime Minister Malcolm Turnbull left the door open to the philistines in the Coalition. In private a patron of the arts, in public office Turnbull followed the example of his predecessor Tony Abbott in presiding over the assault on cultural institutions, increasing the efficiency dividend to a whopping three per cent in 2015.
These attacks were part of what a UN rapporteur recently found to be "a range of accumulative and persistent measures that have levied enormous pressure on Australian civil society".
Bankers on boards: the case of NSW
Arts administrator Michael Lynch has said that the major Australian cultural organisations have become "a very powerful club with very powerful boards, mostly corporate, and very powerful capacity backed up by a powerful lobby group". It's a damning assessment from someone well versed in managing successful partnerships between public entities and business.
Bankers in particular have had a spectacular rise on arts boards – at the very time the Royal Commission into the banks has been unearthing evidence of widespread malpractice.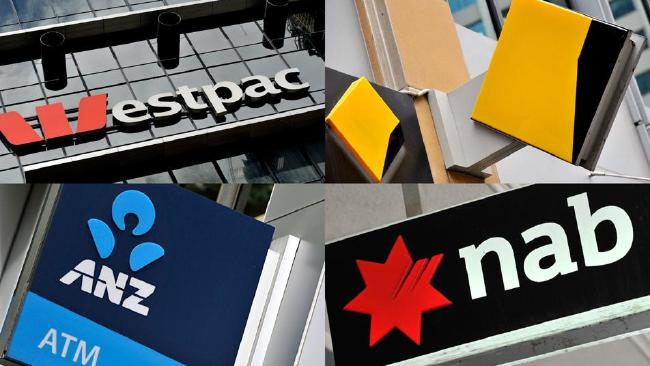 The State of NSW, where the Berejiklian Government's arts policy is characterised by secret deals with the big end of town, has taken such appointments to a new level. The Sydney Opera House Trust is chaired by Nicholas Moore, CEO of Macquarie Bank; the Sydney Theatre Company board is chaired by Ian Narev, until recently CEO of the Commonwealth Bank; the president of the Australian Museum board is David Armstrong, director of NAB; and at the Art Gallery of NSW David Gonski, chair of ANZ, is president of the Trust which also included Catherine Brenner of AMP among its members, until she was thrown under a bus following damaging revelations at the Royal Commission.
In some countries members are appointed to arts boards as a result of being major contributors, financial or professional. In NSW, it seems, members are appointed as a result of being – bankers. In defiance of the best traditions of public service, arts funding decisions are being made covertly between the Government and the powerful corporates it appoint to boards, without any overarching cultural plan.
In a world first, NSW is witnessing the demolition of a major metropolitan museum, not by fire or flood, but by government decision, with the Powerhouse to be made over to private developers and part of its collection transferred to Parramatta. The move is to cost more than $1 billion, a fraction of which would fund a network of new museums across Western Sydney and around the state.
On the other side of the CBD, a decision on the AGNSW board's $344 million plan for the grandiose harbourside Sydney Modern extension sits with the Minister for Planning, Anthony Roberts, in a process shrouded in mystery. Despite widespread public appeals, no consideration appears to have been given to building the extension in Western Sydney or elsewhere.
Environmental law specialist Bruce Donald is one of a group of distinguished professionals who have consistently appealed for a rethink of the Sydney Modern project, and for more transparency. In a recent letter to Marcus Ray, acting director-general of the Department of Planning and Environment, Donald pointed out that the public consultation process has been entirely inadequate, writing: "The history of planning and heritage law in this State as you know over the last 50 years has been to establish proper public procedures to ensure public confidence in decisions and to remove the power of special interest groups achieving Ministerial decisions behind closed doors."
When the special interest groups are sitting on the boards, public confidence in the institutions, as well as in government, is bound to be undermined.
Since the GFC cultural institutions across the Western world, from wealthy galleries like New York's MoMA to publicly-funded Australian museums, have run into financial difficulties. But boards dominated by the big end of town are ill-equipped to take decisions in the cultural sector. They will tend to implement funding cuts on behalf of the governments they deal with, initiate corporate-style "restructures" that are wholly inappropriate to the sector, and seek backing for their own vanity projects. They are more likely to want their names associated with a building, like the Sydney Modern project, than to invest in the long-term welfare of the institution. Care for collections, which is their first statutory responsibility, is no longer their first concern.
As novelist Peter Carey put it: "You can look at the central business district of Sydney … and you can know that the people who paid for those buildings have not the least fucking clue about culture."
Let's not leave culture in the hands of bankers. With Federal and NSW elections due early next year, it's time the arts became an election issue.
Watch out, Gladys. The Liberal Party has just lost the seat of Wagga Wagga after 61 years. A small contributing factor, missed by most analysts, came in the form of an advert placed in last week's Wagga Advertiser by the normally mild-mannered museum professionals of the Powerhouse Museum Alliance. It warned that the closure of the Powerhouse is "a bad deal for NSW taxpayers. Only developers will profit. Regional visitors will miss out… The Powerhouse belongs to the people of NSW, not politicians."
More power to the arts activists!
Updated 9 September, 8am