A tax receipt will be sent to your nominated email.
Please expect delivery within 6 working days for Australian orders, and an estimated two to three weeks for overseas orders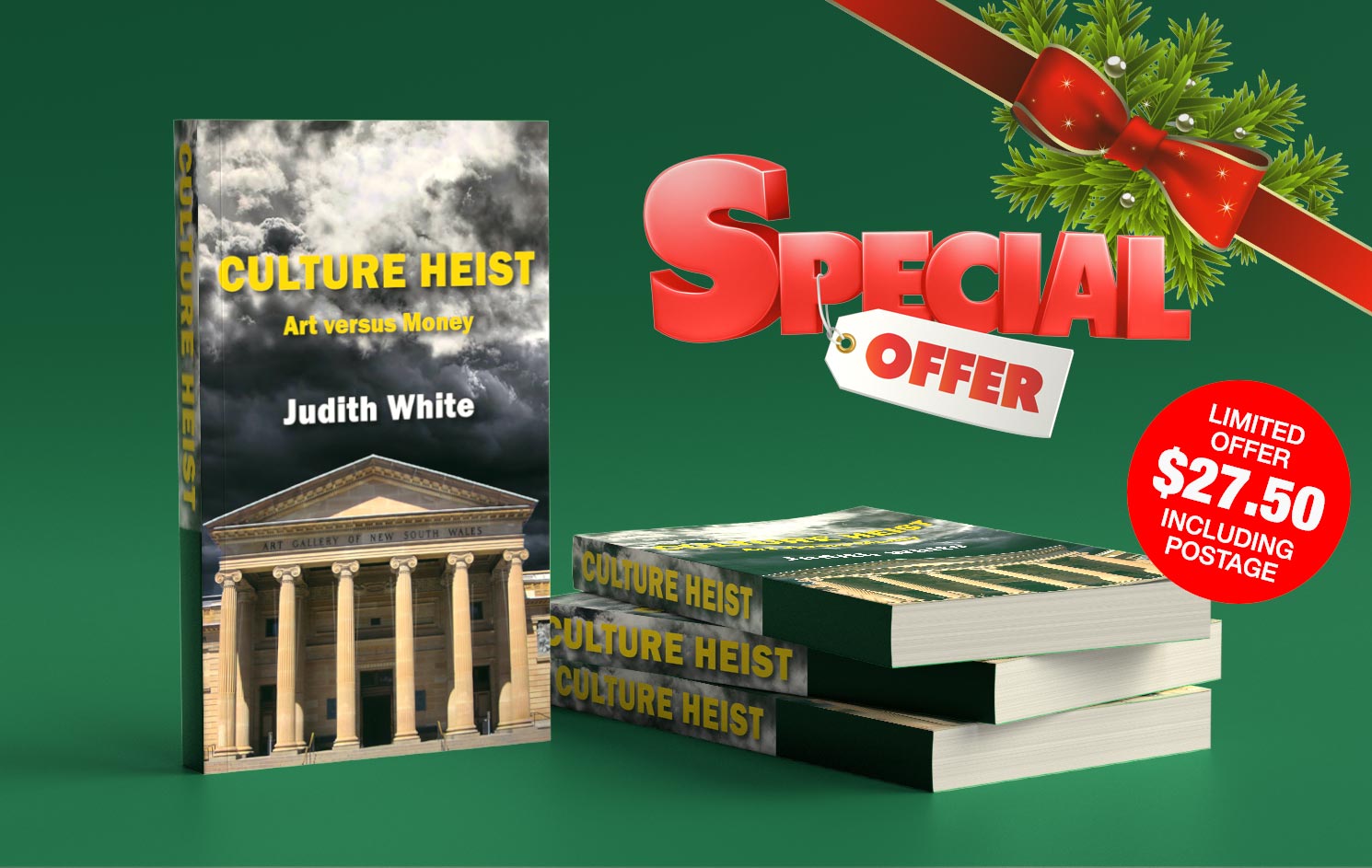 For a limited time only
Culture Heist makes a special gift for an art-loving friend, or stimulating holiday reading just for you.
Your copy comes with a personalised author signature and will be delivered to the address of your choice.
Price in AUD includes postage.
For overseas orders, add $AU 10 per copy.
1 copy            $27.50
2 copies         $50.00
3 copies         $70.00
For orders of more than 3 copies, email info@cultureheist.com.au for a quote.
For delivery within Australia before Christmas 2017, please order by 11 December.
For delivery overseas, please allow 2 to 3 weeks.
Processing payment with PayPal...
Validating payment information...
Waiting for PayPal...